Biography
Christian Anderson, M.D., is a board certified, fellowship-trained orthopedic surgeon, specializing in sports medicine and arthroscopic surgery of the knee, shoulder, and hip.
Dr. Anderson graduated Summa Cum Laude from the University of Tennessee, and was selected into the Phi Beta Kappa and Mortar Board honor societies as the top 1% of his peers based on academic performance and leadership. He received his medical degree and completed an Orthopaedic Surgery residency at Vanderbilt University School of Medicine. In addition to his training at Vanderbilt, Dr. Anderson completed a sports medicine fellowship from the prestigious Stanford Sports Medicine Center, where he served as the team doctor for the San Francisco 49ers leading up to and during Super Bowl XLVII.
Dr. Anderson holds active memberships in the American Academy of Orthopaedic Surgeons (AAOS), American Orthopaedic Society for Sports Medicine (AOSSM), the Arthroscopy Association of North America (AANA), and the Tennessee Medical Association (TMA). He has a specific interest in the advancement of sports medicine through research and has published 24 scientific articles and book chapters. He was also recently awarded a United States Patent for a meniscal repair device. In addition, he has presented his research at both national and international conferences.
Originally from Nashville, Dr. Anderson attended high school at Brentwood Academy, where he was the team captain of his three time state champion wrestling team. Dr. Anderson enjoys spending time with his family, as well as traveling, hunting, photography, and fly fishing—even holding three International Game and Fish World Records.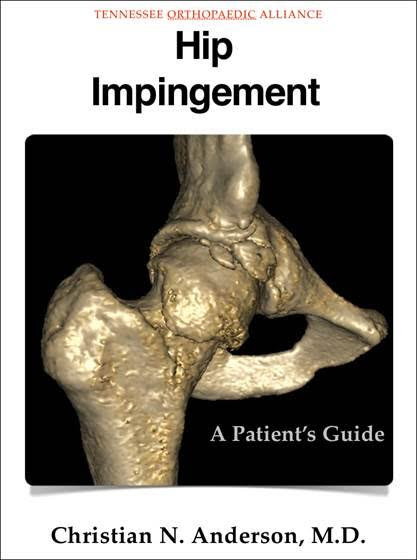 Click to download Dr. Anderson's iBook on Hip Impingement
Biomechanical Evaluation of Physeal-Sparing Fixation Methods in Tibial Eminence Fractures
Hip-Femoral Acetabular Impingement
Education
Undergraduate:
- University of Tennessee B.S. (2002, Biochemistry) 1998 – 2002, Knoxville, TN
Medical School:
- Vanderbilt University School of Medicine M.D. (2007) 2003 – 2007, Nashville, TN
Internship:
- Vanderbilt General Surgery 2007 – 2008, Vanderbilt University Medical Center, Department of Surgery, Nashville, TN
Residency:
- Vanderbilt Orthopaedic Surgery 2008 – 2012, Vanderbilt University Medical Center, Department of Orthopaedics and Rehabilitation, Nashville, TN
Fellowship:
- Stanford Sports Medicine 2012 – 2013, Stanford University Medical Center, Department of Orthopaedics and Rehabilitation, Stanford, CA