S. Tyler Staelin, M.D.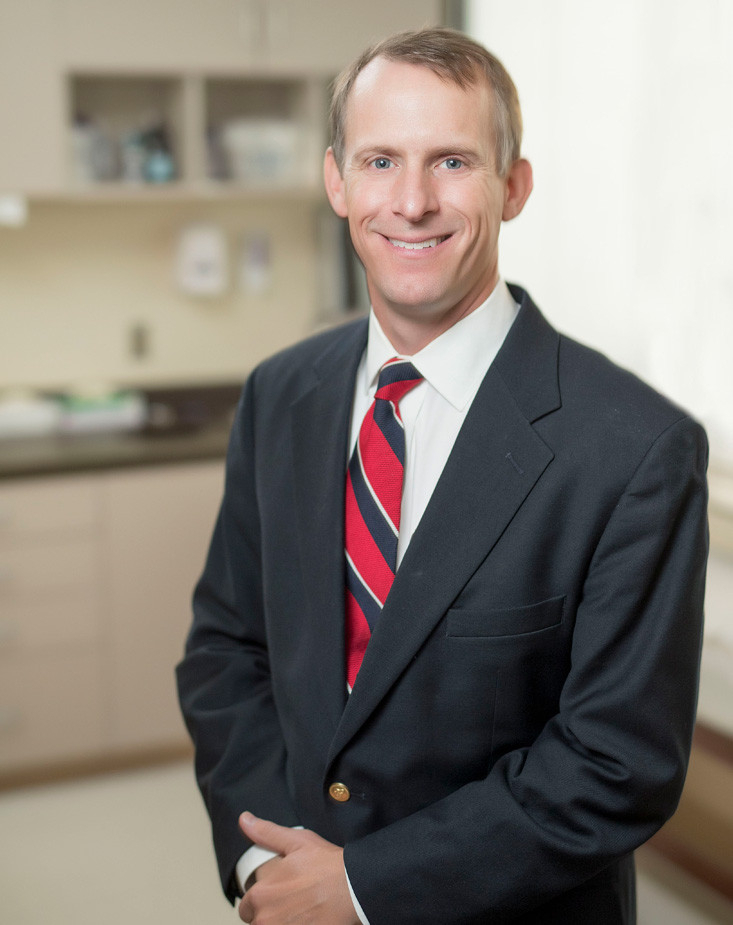 S. Tyler Staelin, M.D.
---
Biography
Dr. Staelin is Board Certified by the American Board of Surgery and also holds a Certificate of Added Qualification (CAQ) in Surgery of the Hand from the American Board of Surgery. His practice is 100% devoted to the care of the Hand, Wrist and Elbow.
His primary clinical interests are carpal tunnel syndrome and other compressive neuropathies of the upper extremity, arthritis of the hand, wrist and elbow, fractures of the hand, wrist, forearm and elbow, Dupuytren's disease, tendonitis, wrist pain, wrist arthroscopy, and tendon and nerve injuries. He takes care of injured athletes, musicians, and will see patients of any age.
Dr. Staelin completed his subspecialty fellowship training in Hand, Upper Extremity and Microsurgery at The Indiana Hand Center in Indianapolis, Indiana. Prior to that, he completed his residency in Surgery at the University of Wisconsin Hospital and Clinics in Madison and was named the Outstanding Resident Educator for 2001. He earned his medical degree at the Vanderbilt University School of Medicine in Nashville, Tennessee, and a Bachelors of Science degree in both Biology and Anthropology-Zoology from the University of Michigan in Ann Arbor, where he graduated with distinction and was recognized as an Outstanding Senior Leader by his peers and faculty.
Dr. Staelin has been involved with scientific research and publication as well as the education of students and residents. He has served as a member of the TOA Board from 2009-2012.
When not caring for patients, Dr. Staelin enjoys spending time with his wife and three children. His favorite activities include snow-skiing, fly-fishing, golf, bicycling, being outdoors, and following college football. He is also a level 1 CrossFit trainer and certificate holder.
Undergraduate:
- University of Michigan Honors Program, Ann Arbor, Michigan (B.S. - Biology - 1991 and B.S. - Anthropology-Zoology - 1991)
Medical:
- Vanderbilt University School of Medicine (M.D. 1996)
Residency:
- University of Wisconsin Hospitals and Clinics, Madison, Wisconsin
- Resident, General Surgery, 1996-2001
- Research Fellow, Surgical Oncology, 1999-2000
- Chief Resident, General Surgery, 2001-2002
Fellowship:
- Hand, Upper Extremity and Microsurgery, The Indiana Hand Center, Indianapolis, Indiana (2002-2003)