Sports
Performance
About Me
Les Whitley is a native of Franklin, TN and a graduate of Battle Ground Academy. Les received his B.S in Exercise Science with a minor in Nutrition Science, as well as his M.S. in Exercise Physiology from Middle Tennessee State University.
Les credits his time with Johnson and Johnson, early in his career, for helping him gain a passion for injury prevention. In his tenure with the company, Les was the Health Director for General Motors Corporation based in the Spring Hill plant which included travel consultations throughout the United States. In addition, Les has created ergonomic injury prevention programs for large factories and their employees that are currently being utilized in over 20 factory locations in three countries.
Les created Whitley Performance in 1993 and opened his private studio in 2010. This allowed him to host clients in need of a more private setting and enabled him to focus solely on giving each client the best experience and outcome to their training.
Currently Les serves as the Manager of Sports Performance for Tennessee Orthopaedic Alliance (TOA), overseeing the development and execution of training for all clients and athletes. As part of a team including nationally and internationally renowned surgeons, Les is directly responsible for outreach, education, and oversight of all performance training with TOA.
The foundations of Les's training philosophy encompass learning to move better by correcting imbalances, becoming stronger using appropriate methods and improving conditioning to enhance your capacity to live your best life.
With 26 years of experience in the industry, Les has seen great success in training athletes in all sports. His resume includes over 50 NCAA athletes and players in MLB, the NFL, the NBA and competitors in MMA and UFC. Whether you are an athlete or someone of any age who wants to get stronger, lose weight, build a healthy lifestyle, feel better and/or move better, there is a place for you with TOA Sports Performance Center.
About Me
Katherine Martin grew up in Atlanta, Georgia. She attended Woodward Academy and was a five-year starter for the Varsity softball team, which included 8th grade. After breaking and setting numerous offensive and defensive records, Woodward Academy retired her jersey her senior year. Her travel ball team, the Atlanta Travelers, earned a berth to nationals the summer before her senior year where they placed 5th in the nation.
Katherine continued her softball prowess by attending the University of North Georgia (UNG) on a softball scholarship. She served as team captain her junior and senior year and made three consecutive trips to the Women's College World Series. She received numerous accolades, including but not limited to, Female Athlete of the year for the UNG Athletic Department and All-American for the NCAA.
After graduation, Katherine followed her love for softball across the continent to coach in British Columbia, Canada. There, she spent her time coaching various teams and coaches along with giving private lessons. Her fondest moment was when her softball team, Team British Columbia U16, won the gold medal at the North American Indigenous Games and won the John Fletcher Spirit Award, which is given to the team who possesses exemplary character. This marked the first time in history a team at the North American Indigenous Games brought home the most gold medals and the John Fletcher Award.
After returning home from Canada, Katherine spent three years teaching and coaching in Atlanta, Georgia. She prepared student-athletes to compete by training them in her personal fitness classes. She moved to Middle Tennessee in the summer of 2017 to take over as a Wellness Instructor and Head Softball Coach at Battle Ground Academy. During her time there she developed and implemented strength programs for students and student-athletes in classes along with the summer workout program. She was awarded Coach of the Year for the 2019 softball season leading her team to the elite eight. Outside of the classroom and off the field she served on numerous campus committees including but not limited to the Strategic Planning Committee and the Interviewing Committee. She is passionate about health and wellness and has a heart to serve those around her. If she is not in the weight room, you can find her on a local trail or kayaking. She is eager to start this new journey with TOA and is excited to serve the Murfreesboro community.
About Me
Lauren is a professional Strength and Conditioning Coach and a certified USA Olympic weightlifting coach, with a B.S. in Exercise Science. She played collegiate softball at Tennessee State University. In 2016, Lauren got her professional start in collegiate strength and conditioning at TSU and then moved to Lipscomb University. From there she transitioned into the private sector, where she coached developmental, high school, and college athletes with D1 Sports Training. The past four years Lauren founded and owned All Strength Fitness, a private training facility focused on athletic performance, clinical based exercise rehabilitation, weight loss and training programs for special populations. Before joining TOA sports Performance, she was an interim professor for two courses, Advanced Strength and Conditioning and Introduction to Weightlifting at Tennessee State University, and an assistant softball coach for BGA high school softball. Lauren is an active member in the National Strength and Conditioning Association and Nation High School Strength and Conditioning Associate that provides education to coaches and community outreach to athletes nationwide. Her goal is to educate, coach and empower others on their journey to self-improvement.

About Me
Marci Beck, MS, CSCS
Marci is a NSCA (National Strength & Conditioning Association) Certified Strength & Conditioning Specialist (CSCS) with a dual master's degree in sports science and rehabilitation. She is a former high school multi-sport letterman in both Canada and the United States, and a collegiate basketball athlete. Her lifelong athletic affiliation drove her to becoming a NASM (National Academy of Sports Medicine) certified personal trainer, which later transitioned into her CSCS certification. Marci founded and operated a private sports performance and fitness facility in Detroit, MI, working with athletes from high school and collegiate sports to retired professional athletes and general population clients.
Her approach for both athletes and general population is holistic in nature, operating under the principles of sound mechanics and the highest possible movement quality. She believes the whole person needs to be progressed for optimal and sustainable results. After launching her facility, Marci had the opportunity to move into the collegiate arena where she completed internships at Middle Tennessee State and Vanderbilt University, working with football, basketball, and all Olympic sports programs including soccer, volleyball, golf, tennis, swimming, track (sprints & throws), lacrosse, and cross country. She later assumed the role of strength and conditioning coach for women's soccer and softball while assisting with football at Northwestern State University. Due to her interdisciplinary experience, Marci also assumed the role of return to play strength coach, working most closely with football and athletes from across the Olympic spectrum.
Marci believes in a multimodal and vertically integrated program that provides the proper dosage of each element of performance. She makes sure to incorporate movement diversity as a significant consideration to prevent and mitigate potential chronic injury and acute injury regression. Her athletes and clients will experience an innovative program that incorporates things like functional range conditioning, Pilates, and yoga to ensure all angles of movement are tested and progressed. Her goal is to create an environment where people can learn to push beyond thresholds to gain a new perspective of their true abilities. She believes this is done by building a specifically tailored program for each athlete and client that provides a STRESS accompanied by the right RECOVERY to gain the desired ADAPTATION.
Sports Performance Locations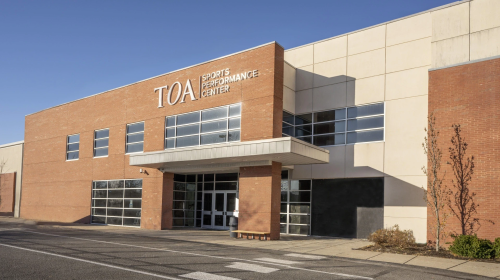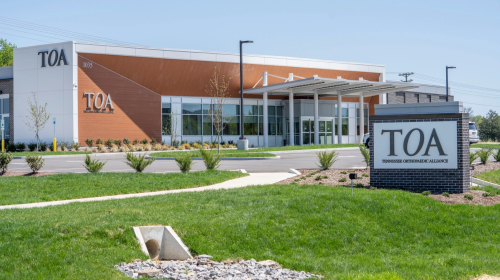 1035 South Hartmann Dr.
Lebanon, TN
37090
(615) 278-1680
View Details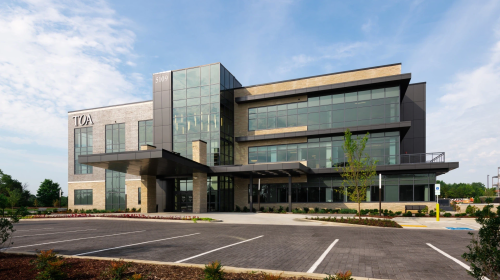 5109 Veterans Pkwy
Murfreesboro, TN
37128
615-896-6800
View Details
TOA Sports Performance provides exceptional support for high performance athletes, sports teams and leagues, and weekend or casual athletes, specialized sports performance, and personal training. TOA's sports performance training includes small group, team, and individual training, as well as return to performance.
Training programs are specifically designed to provide a safe, progressive return to play.
Each program can be customized to focus on your return to activity following an injury, whether operative or nonoperative. Our physicians, physical therapists, and sports performance trainers work as a team to facilitate your return to your sport or active lifestyle.
In addition to the orthopedic specialties that our patients have come to expect from TOA, physical therapy and walk-in orthopedic urgent care clinics for injuries that can't wait, are also offered.