Justin W. Langan, M.D.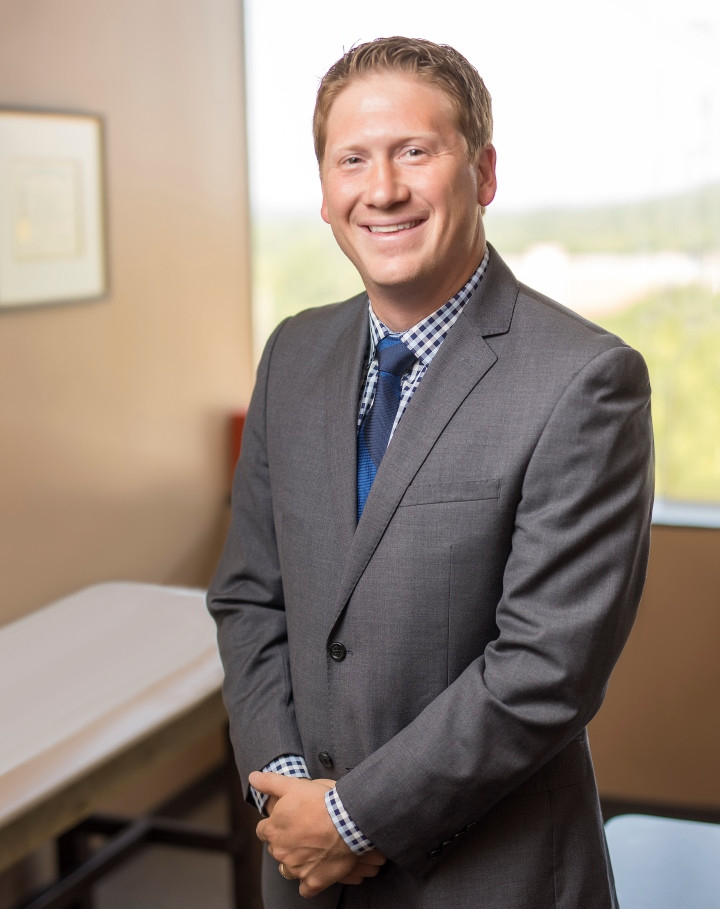 ---
Justin W. Langan, M.D.
Specialties
---
---
Certifications
Tennessee Medical License 2011-Present
South Carolina Medical License 2013-2016
ATLS 2011-Present
ACLS 2011-Present
BLS 2011-Present
---
Education
Undergraduate:
Western Illinois University, 2004 (Bachelor of Science, Chemistry and Psychology)


Medical School:
University of Missouri-Kansas City School of Medicine, 2011


Surgical Internship:
Greenville Health System University Medical Center, (2011-2012)


Surgical Residency:
Greenville Health System University Medical Center, (2012-2016)


Adult Reconstruction Fellowship:
Southern Joint Replacement Institute, (2016-2017)

---
Biography
Dr. Langan graduated from Western Illinois University where he was an All-American in both football and soccer. He received his medical degree from University of Missouri-Kansas City where he served as President for the School of Medicine and was selected junior Alpha Omega Alpha Honor society and member of the Gold Humanism Honor Society. He followed with a residency in orthopedic surgery in Greenville, SC where he served as Chief Resident and received the American Orthopaedic Association Resident Leader award. He completed his fellowship in adult reconstruction at Southern Joint Replacement Institute in Nashville, TN.


Dr. Langan specializes in both anterior and posterior hip replacements as well as total and partial knee replacements.


He is a member of the American Orthopaedic Association and American Association of Hip and Knee Surgeons.


Dr. Langan is a native of Davenport, Iowa where he met his wife, Leslie. In his free time, he enjoys spending time with his wife and three daughters, coaching and playing soccer, golfing, hiking and staying active.
---
Research
Shammas N, Dippel E, Lemke J, Langan J, Kapalis M, Sharis P, Gulzinski T, Gautam R. Aug 2004. Predictors of Elevated Brain Natriuretic Peptide in an Outpatient Cardiology Clinic. Cardiovascular Medicine. 2004. Oral Presentation presented at Cardiovascular Interventions and Practice Guidelines; Davenport, IA.
Langan J, Gurich R, Sridhar, M, Jeray J, Tanner S, Porter S. Outcomes Using Compression Techniques with Minimal Screw Fixation for Bulk Allograft Reconstruction. 2015 Combined Meeting International Society of Limb Salvage and Musculoskeletal Tumor Society. Orlando, FL. 10/2015. Poster. Publication pending.
Torres E, Lindmair J, Langan J, Burnikel B. Is Preoperative Nasal Povidone-Iodine as Efficient and Cost Effective as Standard MRSA Screening Protocol in Total Joint Arthroplasty? Journal of Arthroplasty, Sept 24 2015.
Gurich R, Langan J, Teasdall R, Tanner S, Sanders J. Tourniquet Deflation Prior to Twenty Minutes in Upper Extremity Intravenous Regional Anesthesia. Hand Jan 2017.
Association of Atypical Femoral Fractures with Bisphosphonate Use by Patients with Varus Hip Geometry. Journal of Bone & Joint Surgery Nov 2014, 96:1905-1909.
FLOW Investigators. A Trial of Wound Irrigation in the Initial Management of Open Fracture Wounds. New England Journal of Medicine. 2015 Oct 8. PubMed PMID: 26448371.
Fixation using Alternative Implants for the Treatment of Hip fractures (FAITH) investigators. Fracture fixation in the operative management of hip fractures (FAITH): an international, multicenter, randomized controlled trial. Lancet 2017 Mar 2. PubMed PMID: 28262269.
---
Awards
Residency:
Chief Resident Orthopaedic Surgery
American Orthopaedic Association Resident Leader 2015
Medical School:
Junior AOA member
Gold Humanism Honor Society
School of Medicine Class President
Surgery Society President
Undergraduate:
4 year Letterman for Football and Soccer
Mid-Continent Conference Scholar Athlete of the Year 2004
NCAA Postgraduate Scholarship Award and NCAA Leadership Conference
Team Captain Soccer 2002,2003; Captain Football 2004
Four time Academic All American
Two time First Team All America in Football
NCAA Division I Football record for most points in a season
NCAA Division I Football postseason record for most field goals in a game
Division I Football Team MVP
Division I two time Soccer Team MVP
Western Illinois University Athletic Hall of Fame
---
Memberships & Associations
American Orthopaedic Association
American Association of Hip and Knee Surgeons
---