Philip A. G. Karpos, M.D.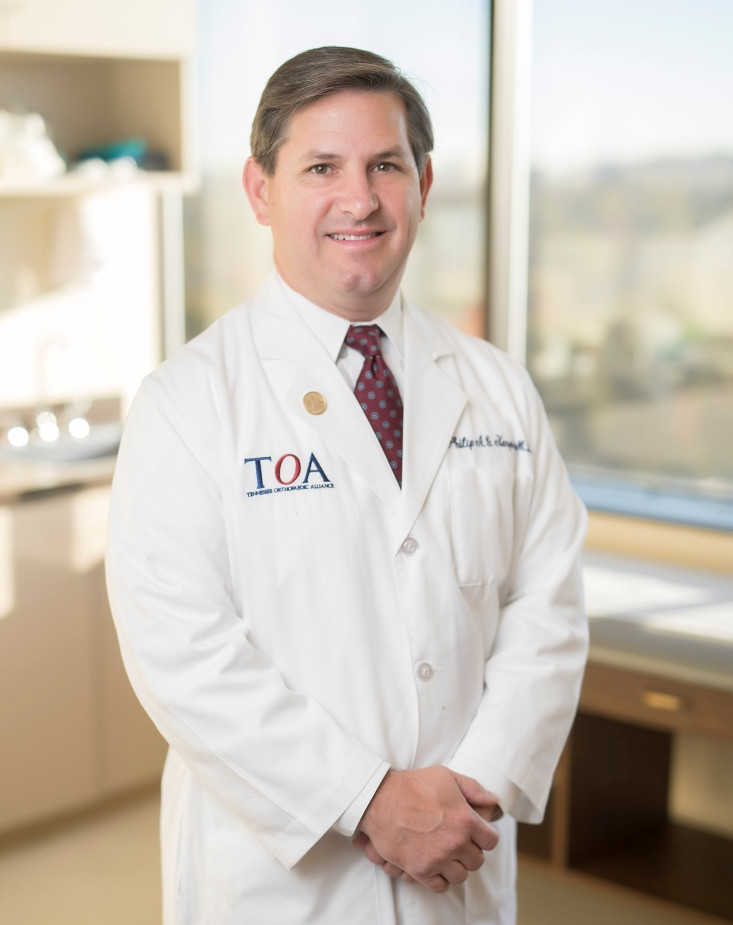 Philip A. G. Karpos, M.D.
---
Biography
Dr. Karpos is a 1989 graduate of The University of Texas Southwestern Medical School at Dallas, where he was recognized as the outstanding graduate in his class of nearly 200. He completed a residency in orthopaedic surgery at Vanderbilt University Medical Center, and a fellowship in adult reconstructive orthopaedics (Joint Replacement) at New England Baptist Hospital in Boston.
He holds a bachelor's degree in biomedical engineering, which gives him additional insight into the mechanical principles of orthopaedic surgery. He also finds the engineering background helpful for understanding more about the workings of prosthetic devices used in Joint Replacement. In addition to adult reconstructive surgery, Dr. Karpos is especially interested in knee arthroscopy. He finds it gratifying to be able to help people who often have been disabled return to greater mobility.
Dr. Karpos continues TOA's tradition of national and international excellence. During his graduate medical career he participated in scientific research, which included articles published in major medical journals and presentations on a national and international level.
Dr. Karpos is a member of the medical staff at Saint Thomas West Hospital, Centennial Medical Center, and Three Rivers Medical Center.
Away from work he spends most of his free time with his wife and two sons, enjoying a variety of sporting and outdoor activities. Additionally, he serves on several community Boards and is active in the leadership of TOA, serving as its President from 2005 through 2008 and serving in the capacity of Past President in 2009. Dr. Karpos is currently serving on the TOA Board as Vice President. He has also served on the Board of the Nashville Academy of Medicine and the Tennessee Orthopaedic Society.
Undergraduate:
- University of Texas at Austin, Bachelors Engineering Science with Honors (1985) Tau Beta Pi Engineering Honor Society
Medical School:
- The University of Texas, Southwestern Medical School, Dallas, TX (M.D. 1989)
Residency:
- Orthopaedic Surgery, Vanderbilt University Medical Center, Nashville, TN

Fellowship:
- Otto Aufranc Fellow in Adult Reconstructive Surgery, New England Baptist Hospital, Boston, Massachusetts (1994-1995)