At Tennessee Orthopaedic Alliance, our number one priority is our patients. We all take great pride in hearing that our patients are happy with the care we provide. Discover what our patients have to say regarding their office visit, surgical experience or recovery process.
---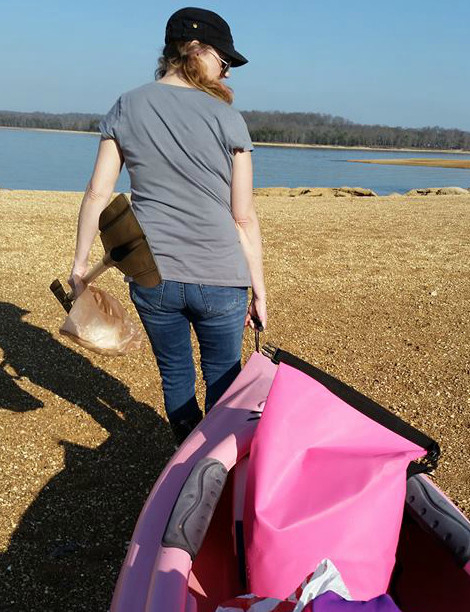 Haulin' Gear Thanks to Dr. Burrus
Brandy Lee, a patient of TOA spine specialist, Dr. Burrus, pulls a single person kayak towards the water at Long Hunter State Park. The kayak weighs about 40 pounds without any gear in it.
Brandy writes, "I couldn't even walk in April of 2008, so being able to (carefully) pick up a kayak is something I'm incredibly grateful to be able to do. I blew out my disc at the L4/L5 level. I had degenerative disc disease, but I think a fall down some stairs finished it off. I think some bits of the disc were sitting on my sciatic nerve, and the pain eventually got to be so bad that I couldn't even stand up. I spent a week dragging myself around my house by my elbows before I called Dr. Burrus and begged him to move up my surgery, which he graciously did. He had me up and walking a day later. I honestly feel that he saved my life. He's my hero! I owe him so much more than I could ever repay. He's one heck of a talented surgeon! My 9-year anniversary will be on April 8th of this year, and I don't think I could be any happier with the results of the fusion."
---
Two Hip Replacements in One Year, Excellent Results! Thank You, Dr. Rose.
I can hardly believe the dramatic difference in the quality of my life as a result of the two anterior total hip replacement surgeries Dr. Rose performed on me this past year. Prior to surgery, I had severe arthritis in both of my hips. Years of physical therapy and multiple knee braces provided me with minimal relief and resulted in a very sedentary lifestyle. Now I can actually walk without pain and enjoy such tasks as shopping for groceries. Until someone has experienced how pain and discomfort can truly impact the quality of their life, one really has no idea what a difference these two surgeries have meant to me.
Even more importantly, Dr. Rose was very approachable and he always listened to me and fully answered my questions without hesitation. Quite honestly, the results of these surgeries have been beyond my expectations and I attribute these results to the surgical expertise and the attention and quality of care that I received from Dr. Rose.
---
Professional-Fully Met My Expectation
I am a hockey player and I injured my shoulder playing May 27th 2016. Dr. Garside knows sports. He knows hockey. I am back on the ice in 5 months. I still have few more months of strengthening but should be back to same-level of play where I was playing prior to the injury.
The process worked like clockwork. MRI, surgery, rehabilitation and follow ups. All professional-fully met my expectation. I highly recommend Dr. Garside. Especially for sports injuries.
---
High Praise for TOA Franklin Physical Therapy Team
"I recently had the experience of attending Physical therapy at TOA Franklin Physical Therapy. I would like to compliment the staff at this facility, Angela Whittaker, Jill Gruenke, and Austin McCarthy, for the excellent care and treatment that I received. As a retired Physical Therapist myself, with over 30 years experience, I was very impressed by their clinical knowledge and expertise. I will require additional orthopedic surgery in the coming months and look forward to once again attending Physical Therapy at this facility."

---
A picture is worth a thousand words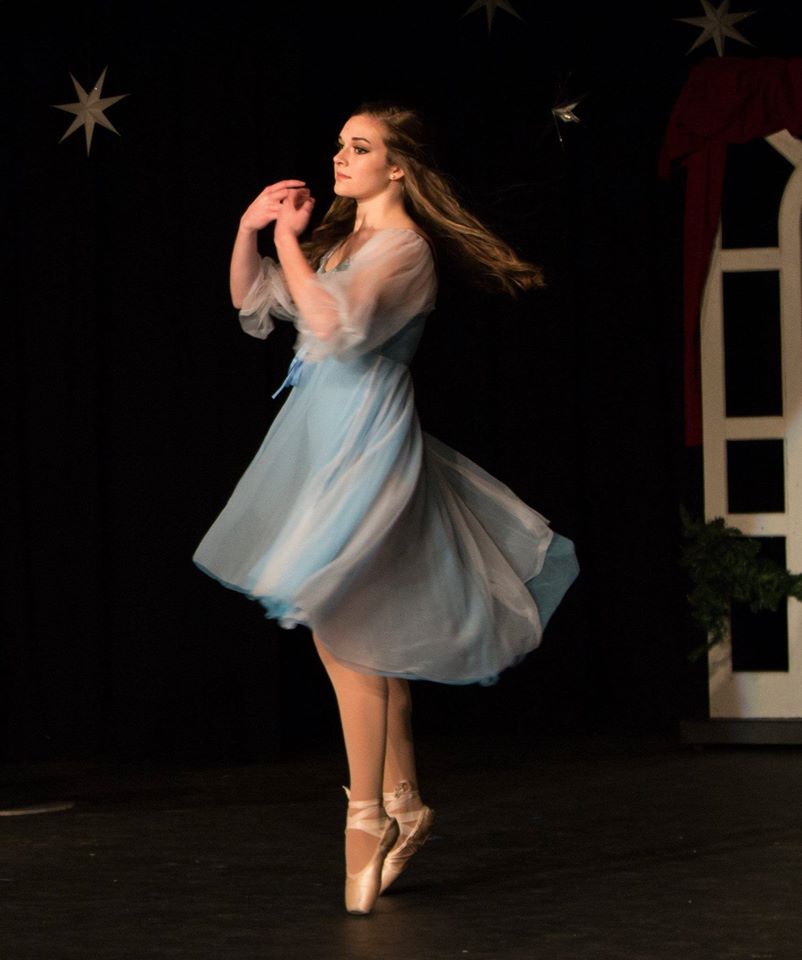 My daughter, Jaden, dancing en pointe as Clara in the Nutcracker just a few years after Dr. Yu performed surgery to remove an extra bone in her foot. If you have any questions about the skill of Dr. Yu; a picture is worth a thousand words. What the picture does not show is the level of compassion and patient education he showed through the whole process!
Thank you, Dr. Yu.
---