At Tennessee Orthopaedic Alliance, our number one priority is our patients. We all take great pride in hearing that our patients are happy with the care we provide. Discover what our patients have to say regarding their office visit, surgical experience or recovery process.
---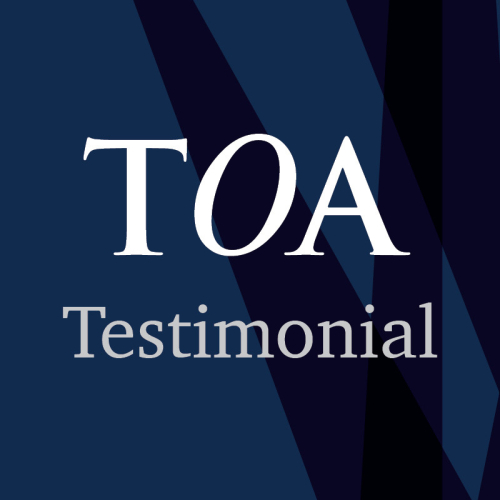 Disc Fusion with Dr. Shibayama
Dr Shibayama is amazing! I have had no pain since my surgery. I had a disc fusion and was up and walking the same day with no more pain! I recommend him highly! Thank you soooo much!
---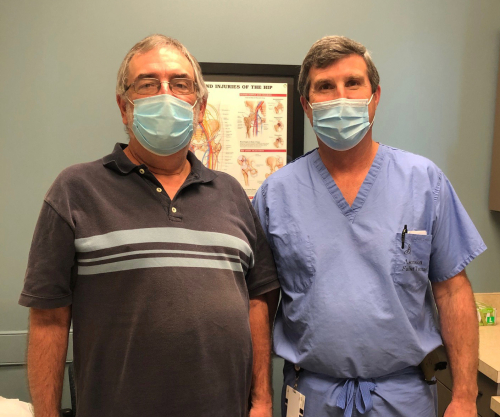 45,000 pain free miles thanks to Dr. Michael Jordan
In the eight years since David had his knee replacement surgery with Dr. Michael Jordan, he has cycled 45,000 pain free miles. He expects to pass 50,000 this year!


"Since I retired five years ago I am averaging between 6,000 and 8,000 miles per year. Before retirement, I rode anywhere from 1,500 to 4,000 miles per year. The knee replacement has made a huge difference. I have been cycling since 1976, but the 4-5 years before the knee replacement at the end of 2012, were lower mileage because of pain with almost every pedal stroke. I am now enjoying cycling as much if not more than ever."
---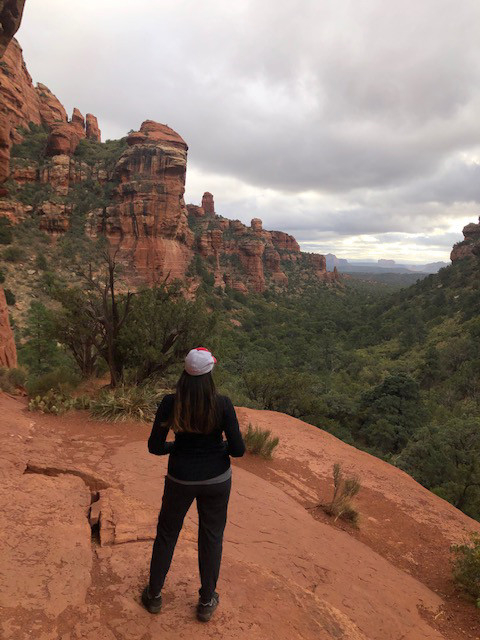 Rotator Cuff Repair with Dr. Paul Crook
I woke up one morning in late March 2020 with pain in my right shoulder/arm. I thought I had slept on it wrong. I'm a very active person and my shoulder kept me from doing even the smallest things like taking off a shirt or putting on a jacket. I couldn't hold myself up to do plank holds or push-ups. I didn't know what I did to cause this pain and limited range of motion I was experiencing.


I started doing physical therapy exercises, going to a massage therapist, and going to a chiropractor. I have a small (30 lb.) dog that likes to get on my bed in the middle of the night, but needs help. I realized one night when I went to pick him up (while laying in my bed) that my shoulder would not allow me to do this motion without pain. I realized at that moment, this is how I injured myself.


Fast-forward to October 2020. My arm is not getting any better, in fact, it's getting worse and also very weak. I called TOA to make an appointment. I met Dr. Paul Crook. He was very friendly and knowledgeable. He ordered an MRI arthrogram of my shoulder. Turns out I have a 75% torn rotator cuff and would need surgery.


The day of surgery at Baptist Ambulatory Surgery Center, I was treated so well. The nurses, anesthesiologist, and everyone else who I encountered were so friendly and helpful and had a wonderful bedside manner. Dr. Crook did an amazing job on my surgery. I had only four small puncture incisions which have healed nicely.


The day after surgery I went to my first post-op appointment and Dr. Crook explained everything he did and showed me before and after pictures of my shoulder. I began physical therapy a few days later.


I did PT twice a week for three months. I could see improvements each week. I was so excited when I could finally put my hair up in a ponytail.


Today, after three months of physical therapy, massage therapy, and at home stretching and strength training, Dr. Crook told me I was good to go. I was able to run three miles a couple days ago without pain in my shoulder from the movement. This was my first major surgery and I am so happy with the results. I will definitely choose Dr. Crook if I am ever in need of an ortho again!
---
Wrist Surgery Success with Dr. Martha George
Dr. George is a wonderful surgeon. I broke my wrist and it required a plate and screws. She did a terrific job. I would definitely go back to her if I ever need an orthopedic surgeon. I would also recommend her to friends and family.
---
"Dr. Petty is an amazing surgeon!"
Dr. Petty is an amazing surgeon! I came to him with a UCL tear in my elbow and he fixed it right up. He is very professional and works with you in order to get you back to normal. The surgery did not take long at all and I was back to working out a few months later with no issues. The stitches healed very nicely as well. If I ever have another injury, Dr. Petty will be my first call. His PA Blake is also great. Blake explained the injury and the surgery process in great detail to me. This was my first surgery and both Blake and Dr. Petty made me feel very comfortable and reassured me that I would be back to working out very soon.
---
Page