At Tennessee Orthopaedic Alliance, our number one priority is our patients. We all take great pride in hearing that our patients are happy with the care we provide. Discover what our patients have to say regarding their office visit, surgical experience or recovery process.
---
Knee Replacement Success with Dr. Greenberg
I've struggled with an arthritic knee for years and finally reached the time when something had to be done.The limping, aches and pains and reduced mobility took their toll on me. Because Dr. Greenberg had helped me in the past with other orthopedic issues, I knew he'd be the one to handle my knee replacement. The entire process of preparation for my upcoming joint replacement surgery was so helpful and informative. Additionally, his staff was a definite asset for me. I was prepared, physically and mentally.


I'm now two months into my life with a new knee. The surgery and physical therapy have brought my life back to where I want to be, enjoying retirement, travelling, gardening, volunteering and just moving forward with my life.


Dr. Greenberg is courteous and kind, straightforward and always willing to answer my questions. I have recommended him to my friends and encourage anyone considering orthopedic care to consider him.
---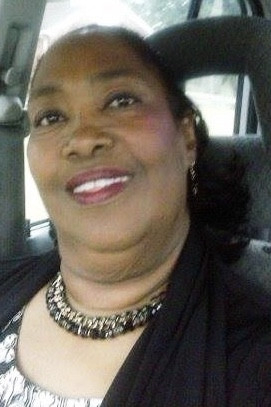 "I Got My Life Back Thanks to Dr. Greenberg"
I would like to say that TOA is the best. Dr. Robert Greenberg is the best orthopedic doctor. I had two total knee surgeries eight months apart and he changed my life. As a nurse for 32 years I had gotten to the point that I could hardly get around, due to bone on bone knee pain in both knees. Dr Greenberg saved me! Now I'm able to walk and be more active without pain. I can keep up with my grandchildren now. Thank you TOA and Dr. Robert Greenberg! I got my life back.
---
Successful Lumbar Surgery with Dr. Daniel Burval
I would like to take this opportunity to thank Dr. Burval and his staff for the excellent care I received during my recent back surgery. Personally, I feel Dr. Burval is an excellent surgeon who genuinely cares for his patients. He quickly diagnosed the issue I was experiencing and implemented a plan that corrected the problem. I am now totally pain free and looking forward to rehab.

Again, thank all of you for the care I received.

---
Pain Free After Laminectomy And Fusion Surgery with Dr. Gray Stahlman
Dr. Stahlman,

I wanted to thank you very much for helping me obtain a better quality of life! I have not had any pain since 3 1/2 weeks after surgery. I only have swelling after doing maybe more than I should. Anyway, thank you again. You are a great Doctor and surgeon! God bless you and your family.
---
Lumbar Laminectomy Gives Patient His Life Back
Dear Dr. Burrus,

I want to express my thanks and gratitude to you for what you have done for me. Your skills have given me my life back.


---