At Tennessee Orthopaedic Alliance, our number one priority is our patients. We all take great pride in hearing that our patients are happy with the care we provide. Discover what our patients have to say regarding their office visit, surgical experience or recovery process.
---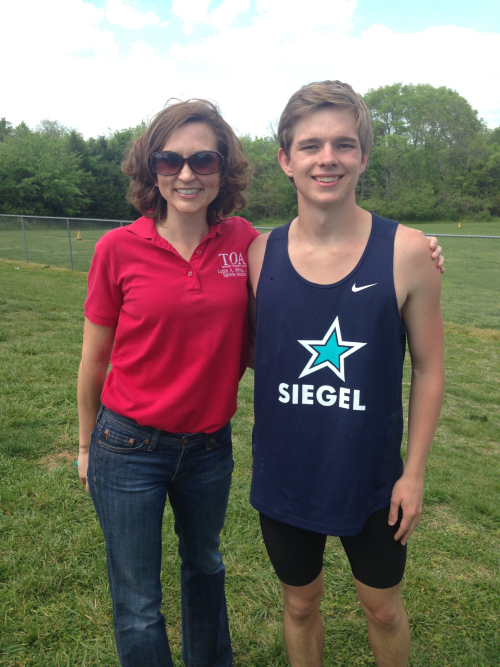 Murfreesboro high school student competing again
TOA Murfreesboro physician, Lydia White, shared the most encouraging story regarding one of her patients:
'I have a patient, Ross Sessions, who's a senior at Siegel High School. One year ago, I met him in the Emergency Room after he suffered terrible fractures of his left wrist and right elbow during a pole vaulting accident. At the time, his injuries were so severe that it seemed unlikely he would ever vault again. I did surgery to correct the deformity, and he had to work very hard to regain his strength and motion. I still remember asking him, do you really want to go back to pole vaulting? I thought he would be scared, but instead he said, "I'm going to try." Recently, I received an email from his mother telling me he was once again competing, and I went to see him in a district meet. Not only did Ross win, he vaulted his personal best, 10'9! He's also won the county pole vaulting championship this year. It took a lot of bravery for him to make a comeback, and I am so proud of him.
Ross, on behalf of Dr. White and all of us here at TOA, please accept our most enthusiastic congratulations! We are all so proud and thrilled for you, your amazing recovery and this outstanding achievement. Way to go!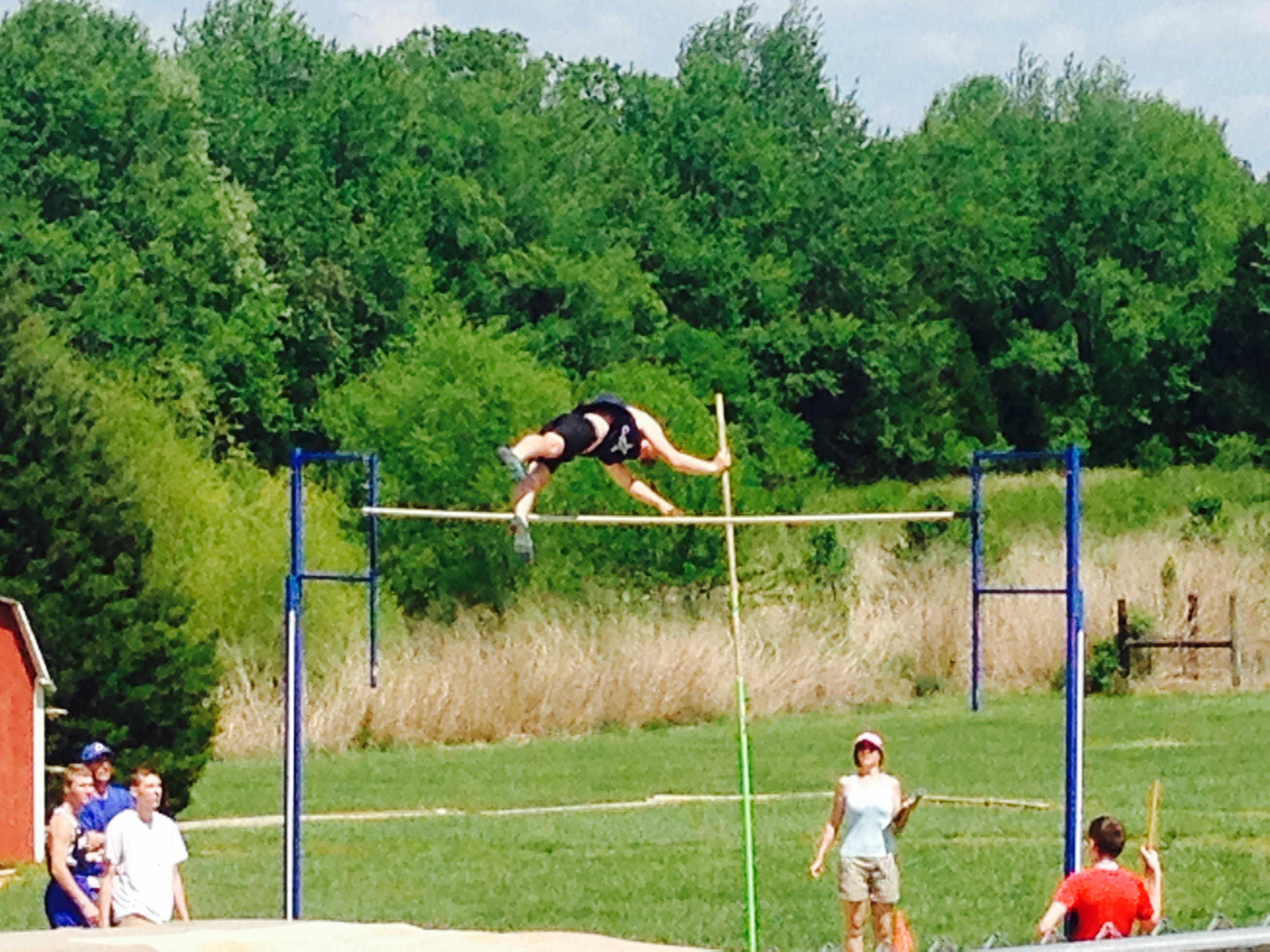 ---
Duck season on target thanks to Dr. Stahlman
I survived the duck season in Arkansas & have not had any issues as before the surgery.
Headed to Argentina in a few weeks thanks to your procedure.
---
Local Physician who stood out among the best
Before you go to Nashville searching for a surgeon, make sure you check out Clarksville first. You may think that if you go to a big hospital, you will have better skilled surgeons to select from as well as a strong hospital. Well, I found out, we have that right here in this area.
Even my first thoughts were Nashville until I searched around and spoke with a lot of local people who gave me one particular orthopaedic surgeon whom they felt stood out among the best. His name is William H. DeVries, MD!
Dr. DeVries operated on me, giving me a right hip replacement. I had been dealing with a limp in my walk for over two years. My quality of life was going down hill extremely fast. The day I walked into his office and I listened to his expertise in this field, I knew he was the right choice for me.
My hip was extremely bad and the surgery was intense. I woke up with no pain, which is incredible and hard to believe! It's been nine days from the surgery and I absolutely have had no pain.
Thanks to Dr. DeVries, his nurse, Kelly, and the Gateway Medical Center staff who touched my heart with their kindness and strong nursing practice. I will always be grateful. Stay local, if possible!
Originally posted to The Leaf Chronicle - Feburary 11, 2015
http://www.theleafchronicle.com/story/opinion/readers/2015/02/12/letter-support-local-doctors/23261481/
---
Professionalism and warmth shown by Dr. Stahlman and his staff
"I recently visited TOA for a couple of joint issues I had and was quite impressed with the level of professionalism and warmth that Dr Stahlman and his staff showed to me. The entire visit from initial intake to the physician consultation to the checkout process was very smooth and reassuring. Additionally, the wait times were minimal without feeling rushed. I feel certain that I'm in good hands with the folks that are taking care of me at TOA"
See you soon,
---
Music To Our Ears
It was serendipity and just plain Nashville. (Well, technically it occurred in our Franklin clinic but that still counts!) Walking by a patient room, our ears perked up hearing the rhythmic sound of an acoustic guitar being played. Mr. Robert Orr, Jr., retired trial lawyer, was visiting Dr. Dave Alexander for his post-operative checkup. Dr. Alexander operated on Mr. Orr's hand, to release a trigger finger, back in early August. Much to the enjoyment of Dr. Alexander and the TOA staff, Mr. Orr is already playing the guitar again.
---