At Tennessee Orthopaedic Alliance, our number one priority is our patients. We all take great pride in hearing that our patients are happy with the care we provide. Discover what our patients have to say regarding their office visit, surgical experience or recovery process.
---
Emergency Surgery with Dr. Daniel Burval
On December 17, after a little Christmas shopping, I went home to do a chore I've done many times - clean the chimney. As I went about this mundane task, my footing on the roof gave way and I fell 10 feet to the deck. I had no doubt my right leg was broken. I prayed, called my wife and 9-1-1.

At Hendersonville TriStar Hospital many tests were conducted and late in the day I met Dr. Daniel Burval. Dr. Burval physically checked my body over three times for other injuries. I was lucky to only have a skin tear on my forearm and minor bumps and bruises; other than what turned out to be a shattered right leg (femur).

Dr. Burval did emergency surgery at 2:30 a.m. He used a plate and about 10 screws to put me back together. With the grace of God and the amazing skills of Dr. Burval I am recovering. This recovery isn't easy, but I know Dr. Burval is one of the best orthopedic surgeons around.

I will be celebrating my 74th birthday this year thanks to Dr. Burval and TOA physical therapy.
---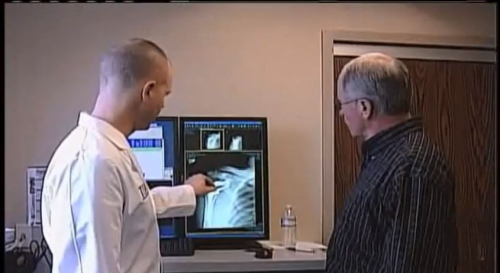 Dr. Willis' First TOA Surgery Patient Still Going Strong
I recently celebrated the eight year anniversary of my reverse shoulder replacement. Prior to that, I had two surgeries on my shoulder for a torn rotator cuff. After tearing it the third time, it was decided that I really needed a total replacement. Dr Matthew Willis had recently joined the TOA staff of doctors and he specialized in shoulder surgery. I became his first surgery patient at TOA and have not had one problem since. I truly appreciate the job Dr Willis did on my shoulder and would advise any and all with shoulder problems to see Dr. Willis at TOA. We are a TOA family for all our orthopedic needs. They have never failed us.
---
Knee Replacement Success with Dr. Greenberg
I've struggled with an arthritic knee for years and finally reached the time when something had to be done.The limping, aches and pains and reduced mobility took their toll on me. Because Dr. Greenberg had helped me in the past with other orthopedic issues, I knew he'd be the one to handle my knee replacement. The entire process of preparation for my upcoming joint replacement surgery was so helpful and informative. Additionally, his staff was a definite asset for me. I was prepared, physically and mentally.


I'm now two months into my life with a new knee. The surgery and physical therapy have brought my life back to where I want to be, enjoying retirement, travelling, gardening, volunteering and just moving forward with my life.


Dr. Greenberg is courteous and kind, straightforward and always willing to answer my questions. I have recommended him to my friends and encourage anyone considering orthopedic care to consider him.
---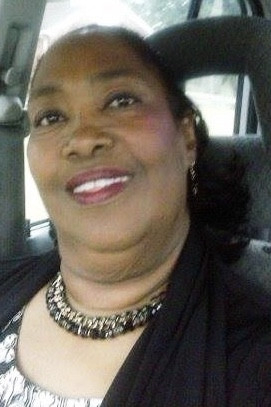 "I Got My Life Back Thanks to Dr. Greenberg"
I would like to say that TOA is the best. Dr. Robert Greenberg is the best orthopedic doctor. I had two total knee surgeries eight months apart and he changed my life. As a nurse for 32 years I had gotten to the point that I could hardly get around, due to bone on bone knee pain in both knees. Dr Greenberg saved me! Now I'm able to walk and be more active without pain. I can keep up with my grandchildren now. Thank you TOA and Dr. Robert Greenberg! I got my life back.
---
Successful Lumbar Surgery with Dr. Daniel Burval
I would like to take this opportunity to thank Dr. Burval and his staff for the excellent care I received during my recent back surgery. Personally, I feel Dr. Burval is an excellent surgeon who genuinely cares for his patients. He quickly diagnosed the issue I was experiencing and implemented a plan that corrected the problem. I am now totally pain free and looking forward to rehab.

Again, thank all of you for the care I received.

---
Page