Dr. Jane Siegel awarded the TMA Distinguished Service Award
TOA surgeon, Dr. Jane Siegel was recently awarded the Tennessee Medical Association House of Delegates, Distinguished Service Award. Dr. Siegel serves as the Speaker of the house for TMA and she is the first female to hold the position. Congratulations Dr. Siegel on this well-deserved honor!
Pictured below left to right, Dr. Jane Siegel, a TMA board member and fellow award winner, Dr. Michel McDonald.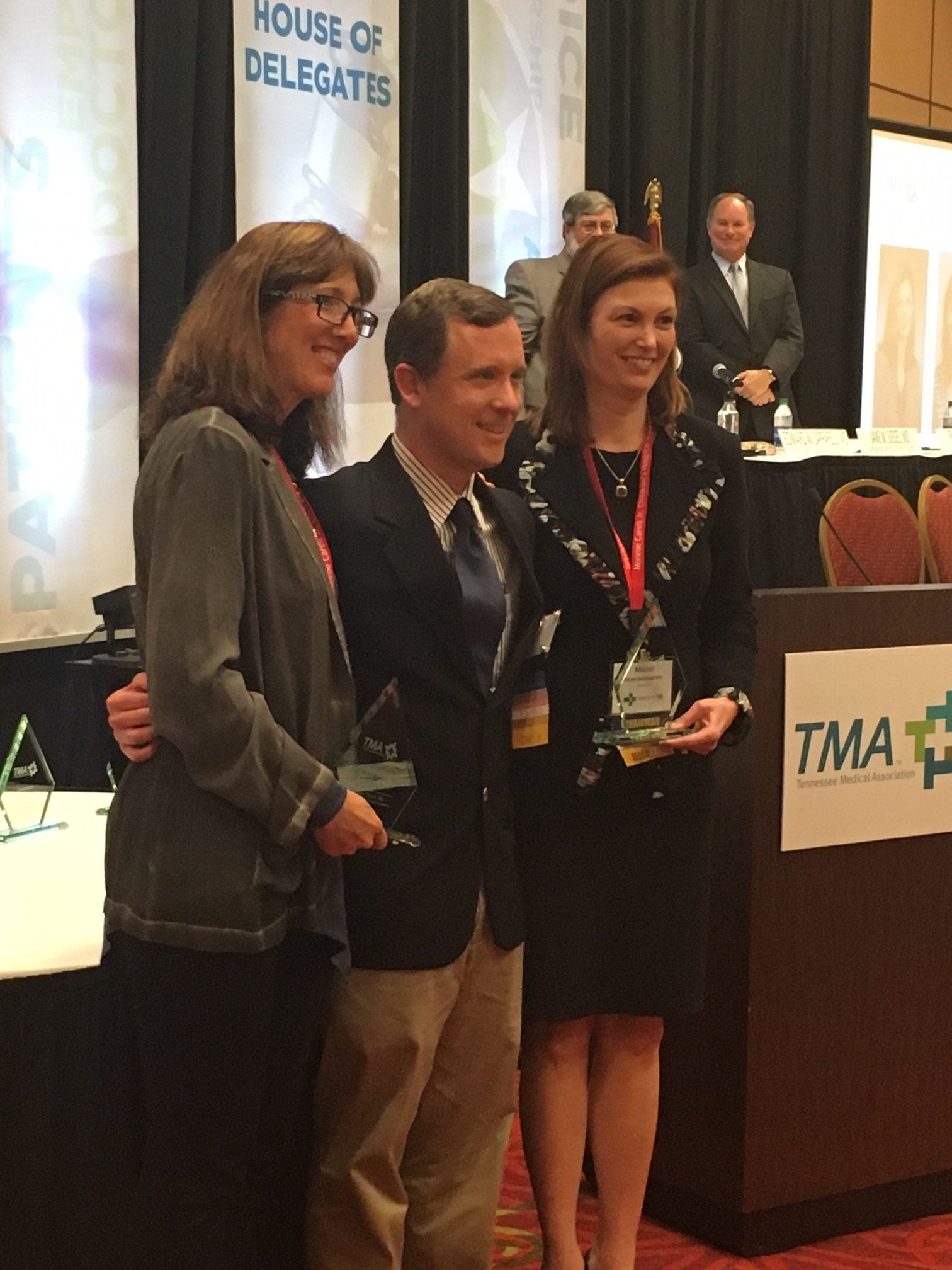 « Back to news