At Tennessee Orthopaedic Alliance, our number one priority is our patients. We all take great pride in hearing that our patients are happy with the care we provide. Discover what our patients have to say regarding their office visit, surgical experience or recovery process.
---
The Lane Family
A note of thanks for your expertise, ability to communicate, and positive approach and attitude to difficult problems. You make it fun (almost) to see the doctor!
---
Phyllis R.
This was a great experience for such a traumatic time for me - very professional & caring.
---
J. Lewis
I want to thank you for everything. It's nice when physicians like you show an interest and go the extra mile. You did just that, and our entire family appreciates you.
---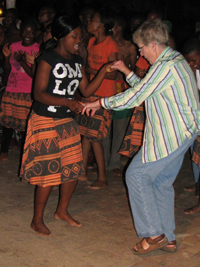 Anne
At 82 years old, Anne had a dream to go on an African safari with her daughter. Unfortunately, the only obstacle between Anne and her dream vacation was a big one—she needed a total knee replacement in both knees.
Determined to realize her goal, Anne was scheduled for a bilateral total knee arthroplasty on Oct. 3 with Dr. Philip Karpos. Less than four months later, she was on her way with her daughter for a four-week tour of Kenya and South Africa.
On the trip, Anne was able to climb in and out of many safari jeeps with ease, dance with the locals and even climb on the back of an elephant.
It's hard to believe when you look at photos from what Anne calls "the trip of a lifetime," that just four months earlier she had a difficult time getting around due to her weak and painful knees.
"If it weren't for TOA's expert treatment, I would have missed out on a very special experience. I owe a very big thanks to Dr. Karpos and his team for making this trip possible."
---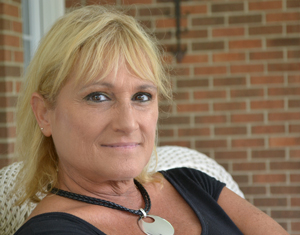 I Can Climb Mount Everest
If you spend five minutes with Theresa McKee you might describe her as a "firecracker." This Murfreesboro native loves life, her family, and is constantly running around town volunteering her time with the Exchange Club and doing good for others. Most days you can find her in the backyard, chasing her four grandchildren, bird watching from her patio, working in her vegetable garden, or telling stories. Her vivacious spirit is contagious, and her warm smile stays ever-present on her face. At first glance, you would not know that this vibrant and confident grandmother once suffered from paralyzing back pain.
Before Theresa's experience with TOA, living the farm life she was familiar with had become impossible. Raised on the same land where she lives today, Theresa is a born hard worker, but lower back pain prevented her from doing what she enjoyed so much. "You have to bend over to work in a garden, but I couldn't do it."
As her pain grew worse over the course of a year, Theresa says she could not even walk the short distance from her house to her garage. Her eyes sunk in and she lost weight. All she could do was lie on her back. "I felt like I just wasn't here. I thought is this how I'm going to have to live?'"
The excruciating pain eventually forced Theresa to retire after 26 years with the same company, and distanced her from her adored grandchildren. "I couldn't do anything with my grandkids. I didn't even want to get out of the house." She visited a pain center where she was administered epidurals every two weeks, but it wasn't a cure. With her life so limited and pain so persistent, Theresa thought she wanted to die. Desperate for effective relief, she took a friend's advice and turned to Tennessee Orthopedic Alliance.
Dr. Shibayama of TOA effectively fused Theresa's L3 and L4 lumbar vertebrae. The results changed her life. "To be honest with you, I felt wonderful from the time I left the hospital and I still feel great," she says. "I was at my wit's end before seeing Dr. Shibayama. I just wanted to die. He told me we had to do something. It was my last hope. He took really good care of me, and I haven't stopped moving since."
Theresa McKee's surgery allowed her to reclaim her life. Finally, she can work in her garden and play with her grandkids. "Before, I couldn't do anything with my grandkids. Now, I'm out here chasing them, going to ball games, and jumping up and cheering for them in the stands."
She rides jet skis from time to time, and even plans to go horseback riding. "I'm great now. I just do whatever I want to do! Look at me. I'm 57 and I'm on top of the world."
More than anything, Theresa wants others to know that there is hope out there, that there is a life beyond suffering. Crippling pain once robbed her of her life, but now she can do whatever she wishes. "I had no life before. And now, it's like I can climb Mount Everest."
---