Alexander M. Brown, M.D.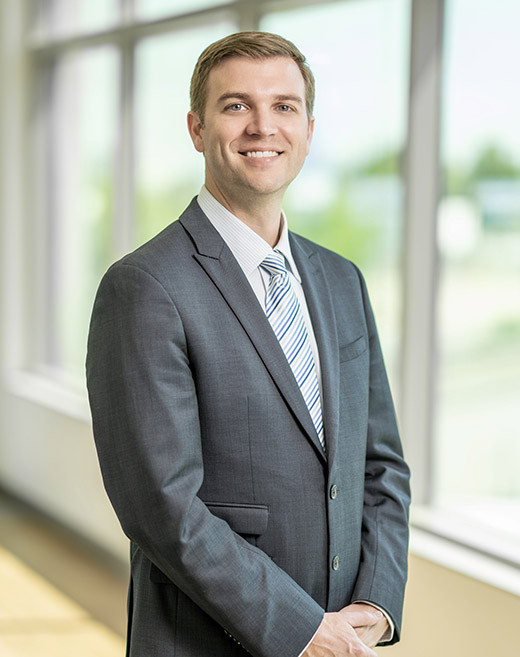 Alexander M. Brown, M.D.
---
Biography
Alexander M. Brown, M.D. is a fellowship-trained orthopedic surgeon specializing in sports medicine, arthroscopic surgery of the shoulder, elbow, hip, and knee, as well as general orthopedic care.


Dr. Brown is originally from Somerset, Kentucky, where his father served the community as a general surgeon for over thirty years. An Eagle Scout, he attended Centre College in Danville, Kentucky on a full tuition scholarship. While in college, he majored in Biochemistry and Molecular Biology, graduating magna cum laude, and was inducted into Phi Beta Kappa. He swam for the college's swim team and served as team captain his senior year. Before following his passion of becoming a doctor, he was awarded an Ambassadorial Scholarship by Rotary International for a year of study at the University of Melbourne, Australia. During his year abroad, he traveled the country and spoke at various Rotary clubs throughout Melbourne about his home in Kentucky.


Dr. Brown received his medical training at the University of Louisville School of Medicine. He went on to complete his internship and residency in orthopedic surgery at the University of Rochester Medical Center in Rochester, New York. During his fourth year of residency, he was recognized as an outstanding resident leader by the American Orthopedic Association. In his fifth year of training, he was awarded the J. Edward Puzas Ph.D., Clinical Translational Research Award for the best scientific paper, based on his research in the care of hip fractures. He has authored several scientific journal articles and book chapters on the subjects of shoulder instability and elbow impingement in the throwing athlete. His research has been presented at numerous national conferences and society meetings.


Dr. Brown completed a fellowship at the American Sports Medicine Institute, in Birmingham, Alabama, founded by Dr. James Andrews, and was mentored by Drs. Jeffrey Dugas, E. Lyle Cain, and Benton Emblom. During Dr. Brown's fellowship year, he served as a team physician for Troy University's Division I football team and the Shades Valley High School football team. He provided orthopedic care for college athletes of all major sports at Troy, as well as the minor league Birmingham Barons baseball team.


Dr. Brown is excited to serve the community of McMinnville. He and his wife, a Tennessee native, look forward to raising their two daughters in the community. Outside of medicine, he enjoys traveling, hiking, fly-fishing, snow skiing, playing piano, and spending time with his family.
Undergraduate:
Centre College, B.S.; Danville, Kentucky, (2004 – 2008)


Post-Graduate:
University of Melbourne, Graduate Diploma of Arts; Victoria, Australia (2009)


Medical School:
University of Louisville School of Medicine, M.D.; Louisville, Kentucky (2010-2014)


Residency:
University of Rochester, Orthopedic Surgery; Rochester, New York (2014 – 2019)


Fellowship:
Sports Medicine Orthopedic Surgery, American Sports Medicine Institute; Birmingham, Alabama (2019 – 2020)