Michael T. Cain, M.D.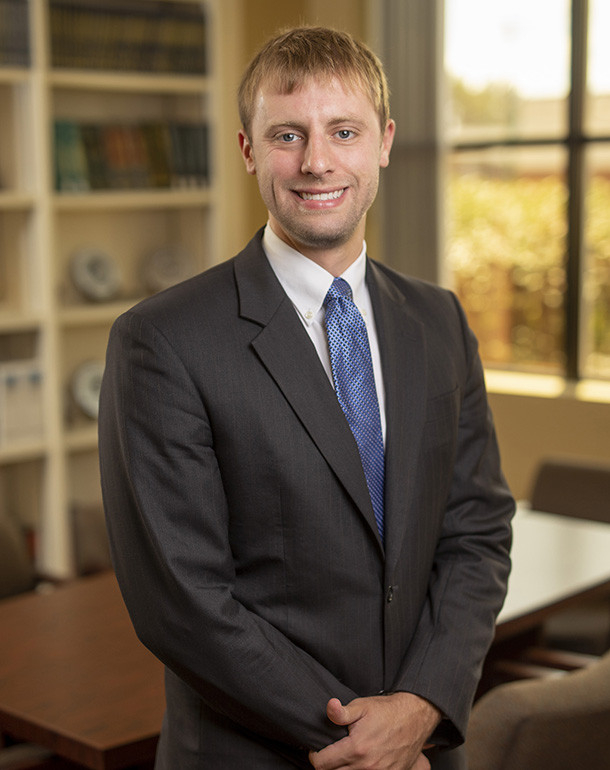 ---
Michael T. Cain, M.D.
Specialties
---
---
Education
Undergraduate:
Georgia Institute of Technology,(2008, Biomedical Engineering), Atlanta, GA

Medical School:
Medical College of Georgia, (2012), Augusta, GA

Residency:
Medical College of Georgia, (2017), Orthopaedic Surgery Residency, Augusta, GA


Fellowship:
Houston Methodist Hospital, 2018, Orthopaedic Sports Medicine Fellowship, Houston, TX
---
Biography
Michael T. Cain, M.D. is a fellowship-trained, orthopedic surgeon specializing in hip replacement and sports medicine. Originally from Atlanta, Dr. Cain is a graduate of the Georgia Institute of Technology where he earned a Bachelor of Science in Biomedical Engineering with highest honors with a minor in Aerospace Engineering. He earned his medical degree from the Medical College of Georgia in Augusta, GA, followed by a residency in orthopedic surgery. Dr. Cain completed an orthopedic sports medicine fellowship at Houston Methodist Hospital in Houston, TX under Dr. David Lintner, working with the Houston Astros, Houston Rockets, Houston Texans, and Houston Dynamo. He also worked extensively with Rice University during his time in Houston.


He specializes in arthroscopy of the knee and shoulder, but also treats general orthopaedic conditions, including fracture care and joint replacement. In 2015, Dr. Cain was honored with first place in the Richmond County Medical Society Resident Research Competition. He has published on topics ranging from revision total shoulder arthroplasty to repair techniques for hamstring avulsions.


In his free time, he enjoys wakeboarding, playing golf, and playing the piano.
---
Research
Publications:
Cain MT, Jones MC, Reed DN. A Novel Technique to Repair Acute and Chronic Proximal Hamstring Avulsions. Orthopedics. 2018 Mar 1; 41(2): 116-119

Cain M, Crosby LA. A "convertible" humeral stem: a step forward in revision total shoulder arthroplasty. Seminars in Arthroplasty, Vol 27, Issue 2, 108-111

Bhatta A, Sangani R, Kolhe R, Toque HA, Cain M, Wong A, Howie N, Shinde R, Elsalanty M, Yao L, Chutkan N, Hunter M, Caldwell RB, Isales C, Caldwell RW, Fulzele S. Deregulation of arginase induces bone complications in high-fat/high-sucrose diet diabetic mouse model. Mol Cell Endocrinol. 2016 Feb 15;422:211-20. PMID: 26704078

Cain M, Bergson C, Bollag W, Johnson M, Zhong Q, Ding K, Isales C. The effect of aromatic and aliphatic amino acids on intracellular calcium in murine bone marrow stromal cells. Calcified Tissue Research. 2011 Aug; Publication Status: Submitted.

Ding KH, Zhong Q, Shi, XM, Bollag W, Cain M, Bergson C, Fynan E, Hill W, Insogna, K, Chutkan N, Hunter M, Hamrick MW, Isales CM. Dietary Amino Acids Activate the MAPK Pathway in Bone Marrow Stromal Cells. American Society for Bone and Mineral Research Annual Meeting, San Diego, CA, September 2011.

Isales CM, Ding KH, Zhong Q, Cain M, Shi XM, Lee BR, Robbins R, Hamrick MW, Bollag W, Bergson C, Perkins C, Cowart J, Hunter M, Scott B, Chutkan N, Insogna KL, Selective Amino-acid Supplements Prevents Bone Loss in the Aging Mouse on a Low Protein Diet, American Society for Bone and Mineral Research Annual Meeting, Forum on Aging and Skeletal Health, Bethesda, MD, March 2011 (Plenary Poster).

Isales CM, Ding KH, Zhong Q, Cain M, Shi XM, Lee BR, Robbins R, Hamrick MW, Bollag W, Bergson C, Perkins C, Cowart J, Hunter M, Scott B, Chutkan N, Insogna KL, Amino Acids Differentially Regulate Bone Formation and Resorption, American Society for Bone and Mineral Research Annual Meeting, Toronto 2010
---
Awards
Alpha Omega Alpha Honor Medical Society, 2017
Richmond County Medical Society, Resident Research Competition, First Place, 2015
Alpha Upsilon Phi Medical Service and Leadership Honor Society, 2011
Alpha Eta Mu Beta Biomedical Engineering Honor Society, 2007
Tau Beta Pi, Engineering Honor Society, 2006
Boeing Scholarship, Aerospace Engineering, 2006
Sigma Gamma Tau Aerospace Engineering Honor Society, 2005
---
Patient Testimonial